For busy professionals seeking a low risk approach to
creating your ideal lifestyle
Property Planning Australia
Proven Excellence Since 2004
We've won dozens of awards since we were founded in 2004. Most recently, in each of the last three years we were recognised for Outstanding Customer Service, Best Diversification and Best Mortgage Business from the Mortgage and Finance Association of Australia (MFAA) Excellence Awards.
Planning brings the future into the present so you can do something about it now
You are unique, and so is your Property Plan and Mortgage Strategy.
We empower you to develop a Property Plan connecting your lifestyle and financial goals to your property decisions – from your next purchase through to your last.
Obtain ongoing access to the only Property Planning Platform that puts you in control today, and as your circumstances evolve over time.
We will educate and empower you to build your own Property Plan and map various pathways to determine how to meet your retirement goals. Why settle for a once off written report, when you can create your own and keep it updated over time. 
Contact us now to find out more. 
No matter what stage of life you are in
Stress-Free Buying and Accumulation Experience
We all deserve targeted expertise dedicated towards accumulating our most expensive asset in life. As a time-poor professional, the planning, buying, and mortgage experience can be stress free, no matter what stage of life you are in:
A faulty mortgage strategy will cost you money from the day of settlement.
This cannot be reversed – only rectified from now!
Our process includes 4 four steps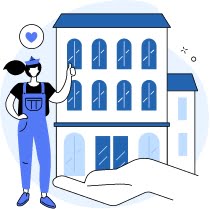 Fiercely Independent Property Advice
We do not sell Property. We do not act on behalf of property developers, project marketers, selling agents, buying agents, or financial planners.
No Investment Products
We do not sell investment, financial or insurance products.
Bespoke for professionals
Your Property Plan , Mortgage Strategy, Money Management, Property Selection and Risk Management Strategy is tailored to your unique circumstances.
Mortgage Strategy
Most lenders and mortgage brokers do not understand how your Mortgage Strategy can empower you to create wealth, manage risk and align with your Property Plan. Speak to someone who does more than sell products or interest rates.
We all know 3.9% is lower than 4%!
Learn how to 
Optimise and preserve tax deductions
Hold property as you accumulate
Set up an effective Money Management System
Manage risk
Optimise the use of offset accounts
Have an effective repayment strategy to support all of the above.
Lifestyle and Investment Strategy
It is vital that your lifestyle pathway is considered in conjunction with your investment pathway and not in isolation. Property is the only asset class we live in and most wealth is lost via property decisions due to not including planning for the future home in your investment plans.
Property Plan
.Get access to the first and only Property Planning platform in the country where you can craft and design your own Property Plan through to retirement to see how you can achieve your financial goals. The algorithm will help you uncover when you should buy and at what price point to achieve your goals, and you can map out different journeys, all with the guidance of one of our expert Property Planners.
Work with the creators of the Property Planning concept since 2004.  
Unique Expertise
Our unique expertise has evolved over thousands of conversations since 2004. We know the questions that you need to ask to make superior decisions now and for the long-term.
How to Succeed with Property to Create your Ideal Lifestyle
The Three Steps to Success and Seven Critical Mistakes
Property for Life: Using Property to Plan Your Financial Future
An essential guide to property and finance decisions for Australians
Read David's articles written for Domain.com.au & Australian Financial Review
Why doesn't the mortgage industry focus on Mortgage Strategy?
Mortgage Strategy is the art of managing your money, debt, tax and risk to maximise your property and financial success.
The importance of your Mortgage Strategy is underestimated and misunderstood due to the focus on interest rates.
Read David's articles written for Domain.com.au & Australian Financial Review
Why isn't there a Property Planning industry?
That was the question David asked himself and others in the early 2000's.
The property industry is unregulated, so the quickest and easiest path to make money is through selling property.
There is a whole industry – the financial planning industry – dedicated to financial, investment and insurance products, yet no Property Planning industry.
Media we have worked with

"Our mission is to educate and empower Australians to create their ideal lifestyle"
David Johnston
Founder and Managing Director
Peter 'The Property Professor' Koulizos Australia's Leading University Lecturer, Director and former Chairman of Property Investment Professionals of Australia and co-host of the Property Planner, Buyer and Professor podcast.
I have worked closely with David Johnston and the expert team at Property Planning Australian for a decade. Their desire to place consumers' needs first and provide advice uniquely suited to you sets them apart. I highly recommend working with them to develop your tailored Property Plan that puts you in control, with the only software platform in the country, all supported by a strategic mortgage broker.
The Property Planner, Buyer and Professor
90+ 5 star Reviews, Over 150,000+ Downloads
Join the Property Planner, David Johnston, The Property Buyer, Cate Bakos and the Property Professor, Peter Koulizos as they take you on a journey of discovery through the maze of property, mortgage, and money decisions to empower you to create your ideal lifestyle!
Make the fewest number of property decisions to achieve your goals