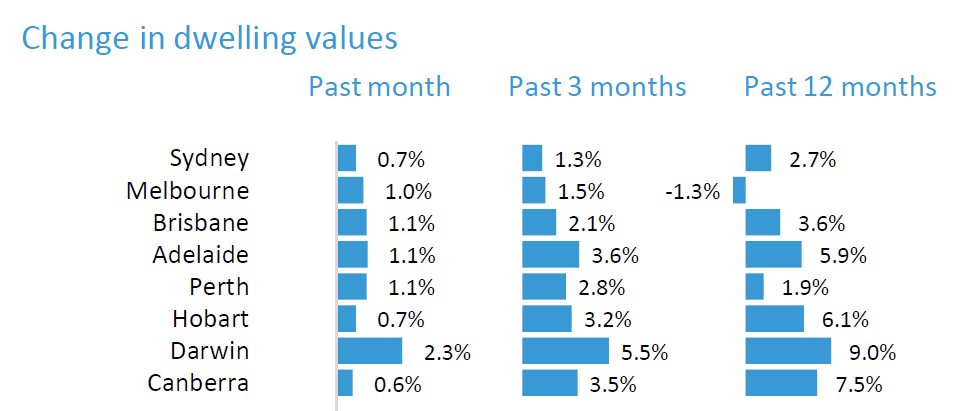 CoreLogic data for the year of 2020 confirms that all capital cities bar Melbourne have increased in value, despite being in the midst of a global pandemic.
The housing market finished the year on a strong footing, with the home value index rising a further 1.0% in December. That is 12% annualised. It is the third consecutive month-on month rise following a 2.1% drop in dwelling values between April and September.
For some perspective of the room still left in the property market rebound, 4 of the 8 capital cities are still recording dwelling values lower than their previous peaks.
Melbourne home values remain 4.1% below their March 2020 peak.
Sydney needs to recover a further 3.9% to surpass the previous peak in July 2017.
Perth and Darwin values remain 19.9% and 25.7% below their 2014 peaks.
Throw in rates at 1.4% lower since the start of 2019 and all the stimulus flying around, it doesn't take rocket science to connect the dots for what's to come in 2021.